Regular price
R 140.00
Sale price
R 150.00
Unit price
per
Sale
Sold out
Dermatologically tested and clinically proven to have amazing healing properties for the skin - guaranteed results within 2-3 weeks!
Scars & Blemishes
Decreases scarring by retarding the conversion of soluble collagen to insoluble collagen (the cause of scar formation). Thus, the possibility of scar tissue forming is greatly reduced. At the same time, as Lay's Tissue Oil deeply penetrates the skin surface, it acts as an aid to the regeneration of damaged cells.
Strech Marks
Lays Tissue Oil increases the demal state of elastin, hence soothing and restoring elasticity to the applied areas. This in turn helps prevent stretch marks form as well as lighten existing stretch marks.
Maturing/Ageing skin
Regular treatments with Lay's Tissue Oil reduces the appearance of fine lines and wrinkles by neutralising free radicals.
Dry & Flaky skin
Lay's Tissue Oil offers excellent moisturising and emollient properties leaving you with a smooth , silky soft skin texture.
Hair & Scalp Nourisher
Spray on to scalp and massage, leaving it for half an hour and then wash off with shampoo.
Contains: Grapeseed oil; Lavender oil; Jojoba oil; Lanolin oil; Vitamin E



all natural ingredients


non-greasy


quickly absorbed into the skin


Share
View full details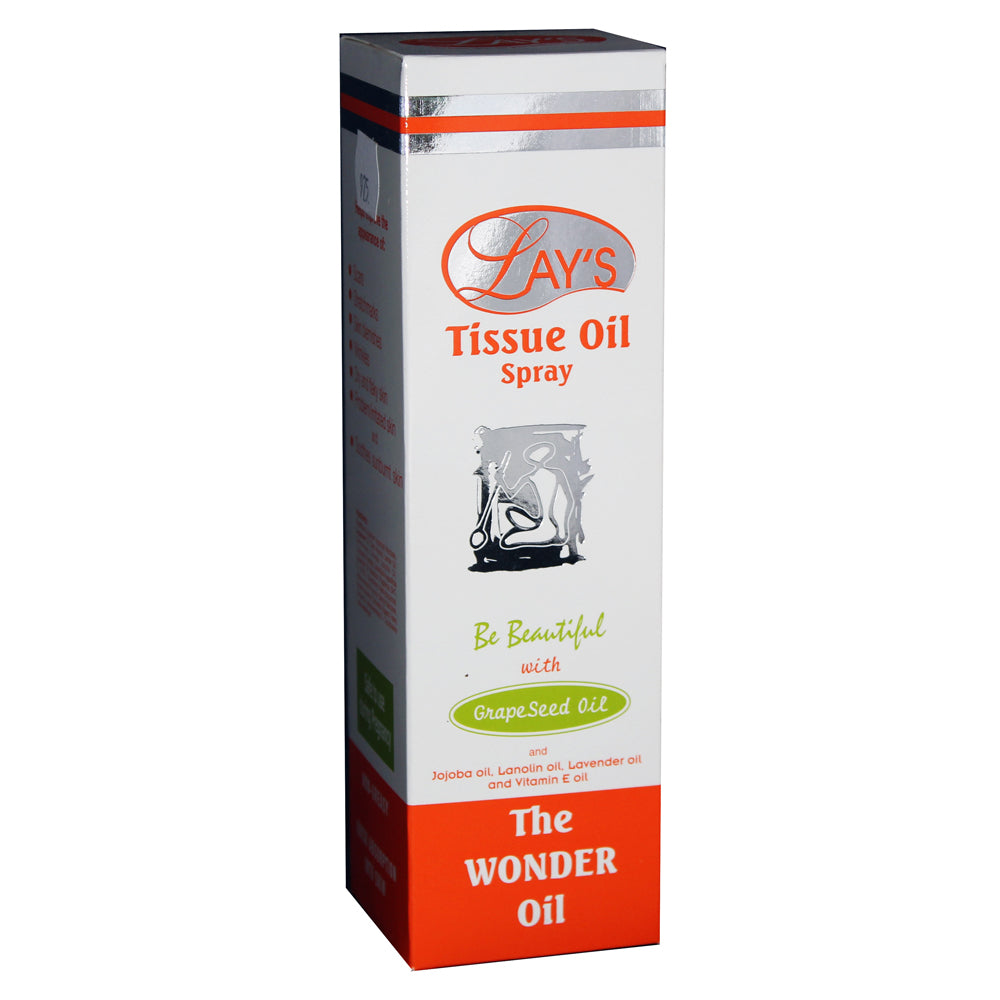 Questions?
If you can't find exactly what you're looking for, please contact us so that we can assist you. We're here to answer any questions you may have.